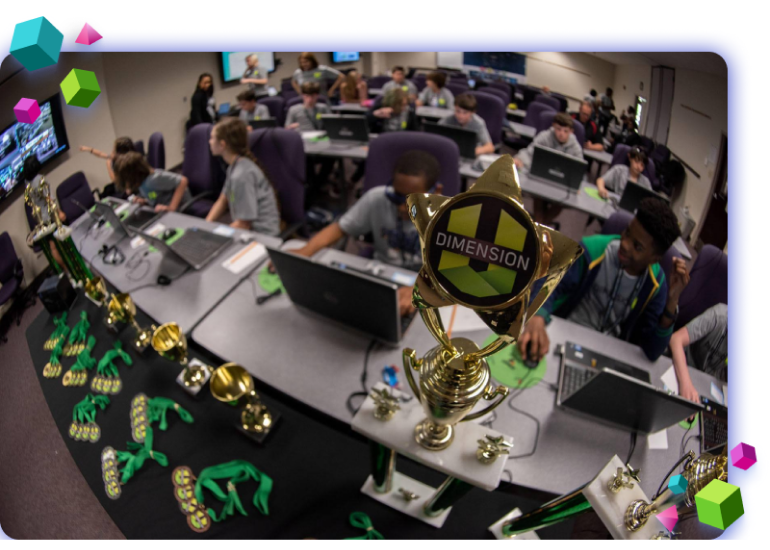 Esports and DimensionU
At DimensionU, esports is more than just a game. It's an opportunity for students to collaborate, stay academically engaged, and be part of an immersive, fast-paced multi-player world.
We're proud to include access to our monthly, seasonal and annual virtual competitions with every eligible individual or school account purchase. Combining academics with esports has never been more simple. Try DimensionU now to see for yourself!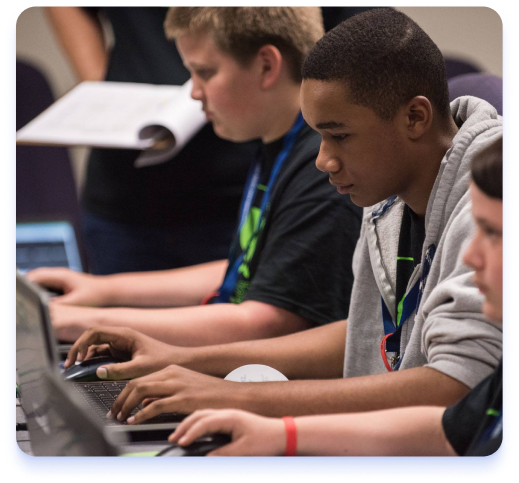 Monthly Competitions
Our Esports League virtually tracks all student points earned within the DimensionU gaming platform. Top scoring students at the end of each month will secure an exclusive spot in our annual competition- The Winners' Circle! track your points on our Esports League Leaderboard to see where you stand in real time!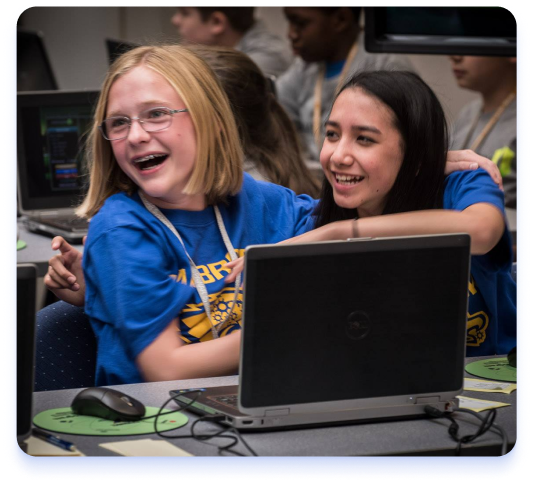 Seasonal Competitions
Our spring and fall seasonal virtual competitions are the perfect way to reinforce academic skills while injecting some extra fun into the school day or afterschool program! Our leaderboards will track the highest point earners in real time and we'll awards prizes to the top students!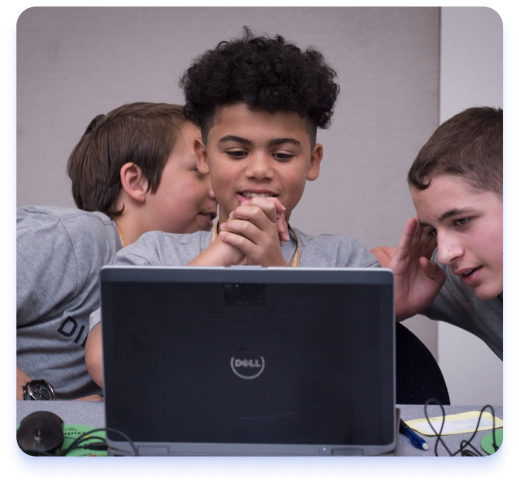 Annual Competitions
Our annual competition, The Winners' Circle, is held virtually each spring to celebrate the efforts and hard work from the highest point earning DimensionU students. The prizes are big and so are the bragging rights! Our leaderboards take care of all the tracking as students answer correctly to earn the top spots.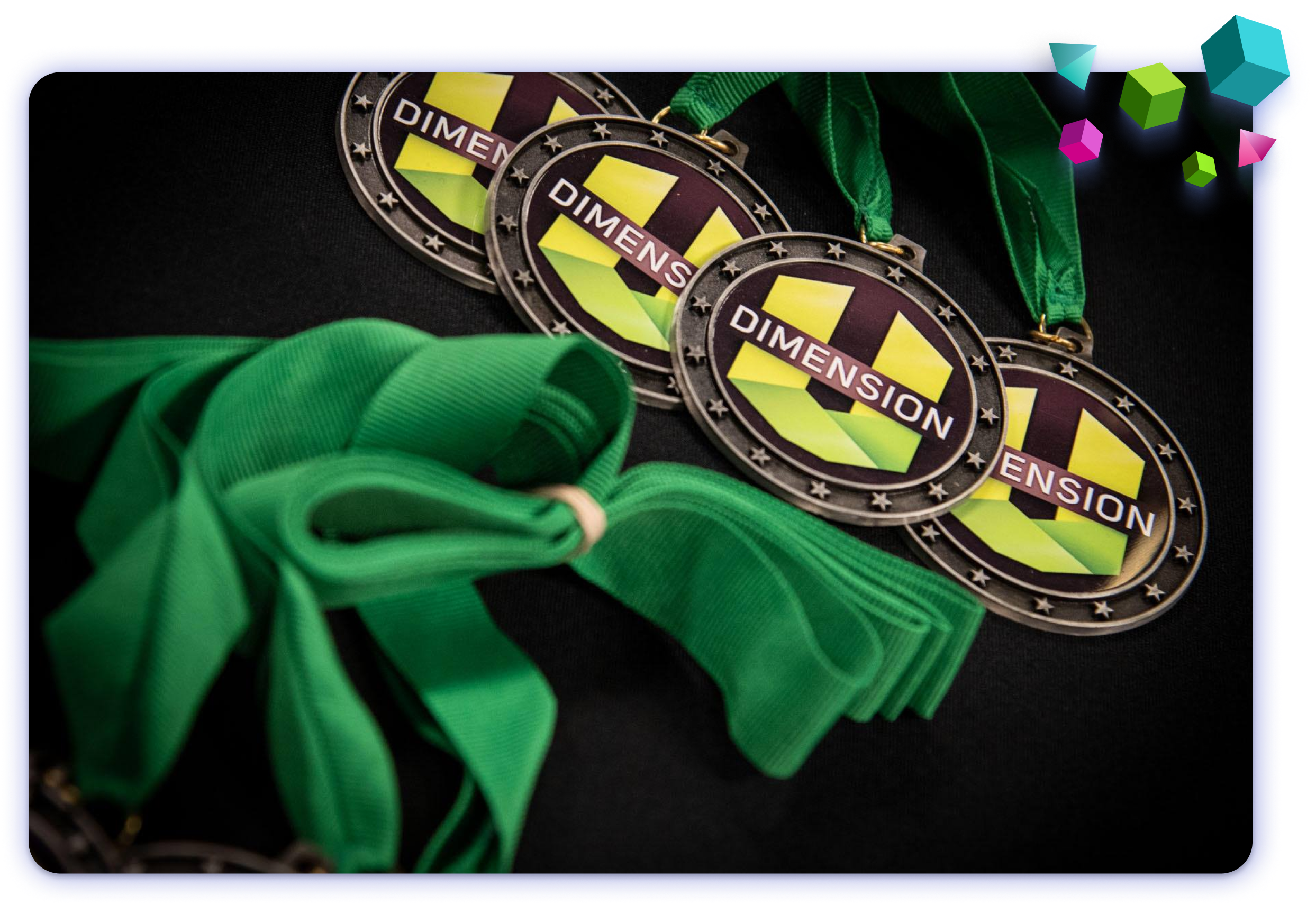 Engage with educational esports
Esports has been gaining popularity in recent years, and for good reason. With proven benefits like enhancing critical thinking skills, promoting teamwork, and even offering pathways to college scholarships, it's no surprise that students and schools have taken notice.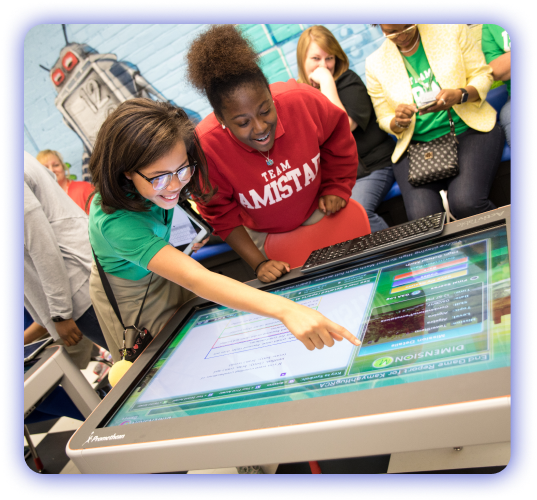 Esports in the Classroom
Incorporating DimensionU into your classroom, extended school day or club program is simple! In as few as 5-minutes per day your students will be academically engaged, challenged, and having fun!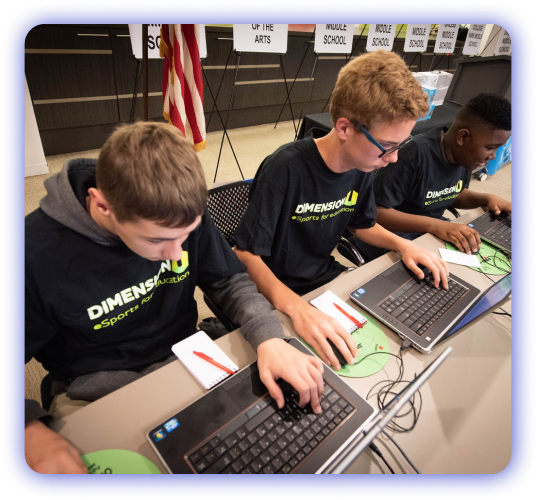 Online Leaderboards & Tournaments
We'd be happy to create a custom virtual event with leaderboard for your school or organization.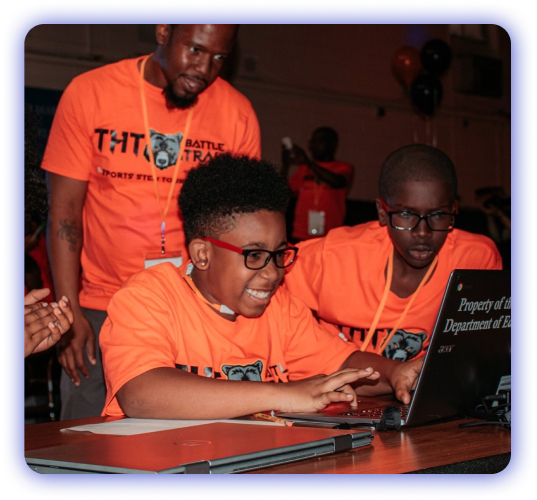 In-person Esports Competitions
Let DimensionU host a live educational esports competition at your district's next STEM or technology event.